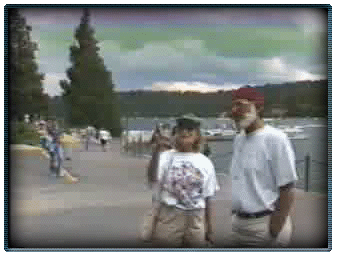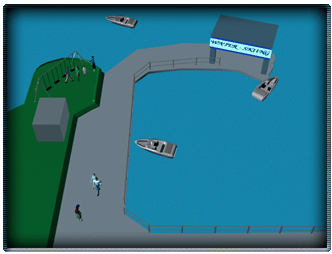 Click on either image to view that section.
Tourist Home Video
3D models showing camera position

IN THE BACKGROUND
Cameras can easily film events which are accidentally captured in the background, as it were. Especially given the great depth of field of today's current lenses, even on cheap home video cameras, it is possible to inadvertently capture events going on entirely unnoticed by either the distant subject or the person doing the filming. Here we present an example of such footage, a child being grabbed by a parent without legal custody, caught in the background of an extremely mundane tourist video.